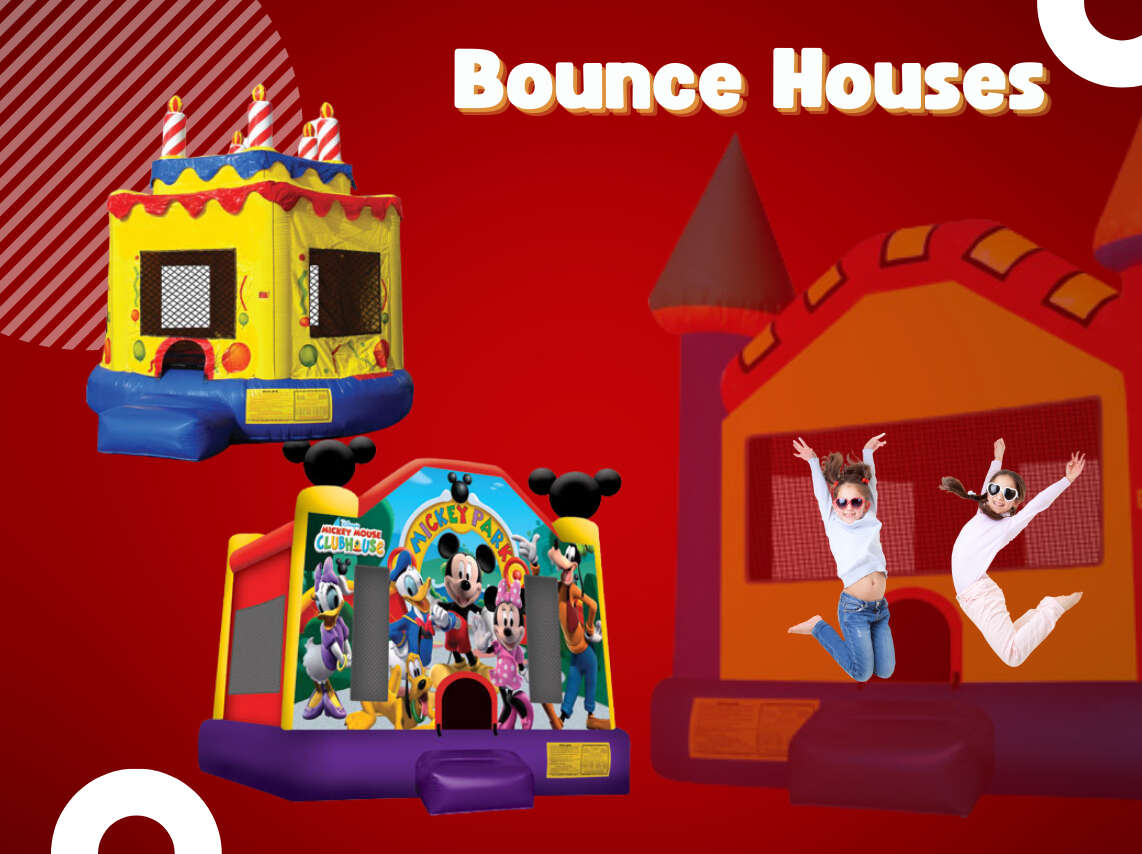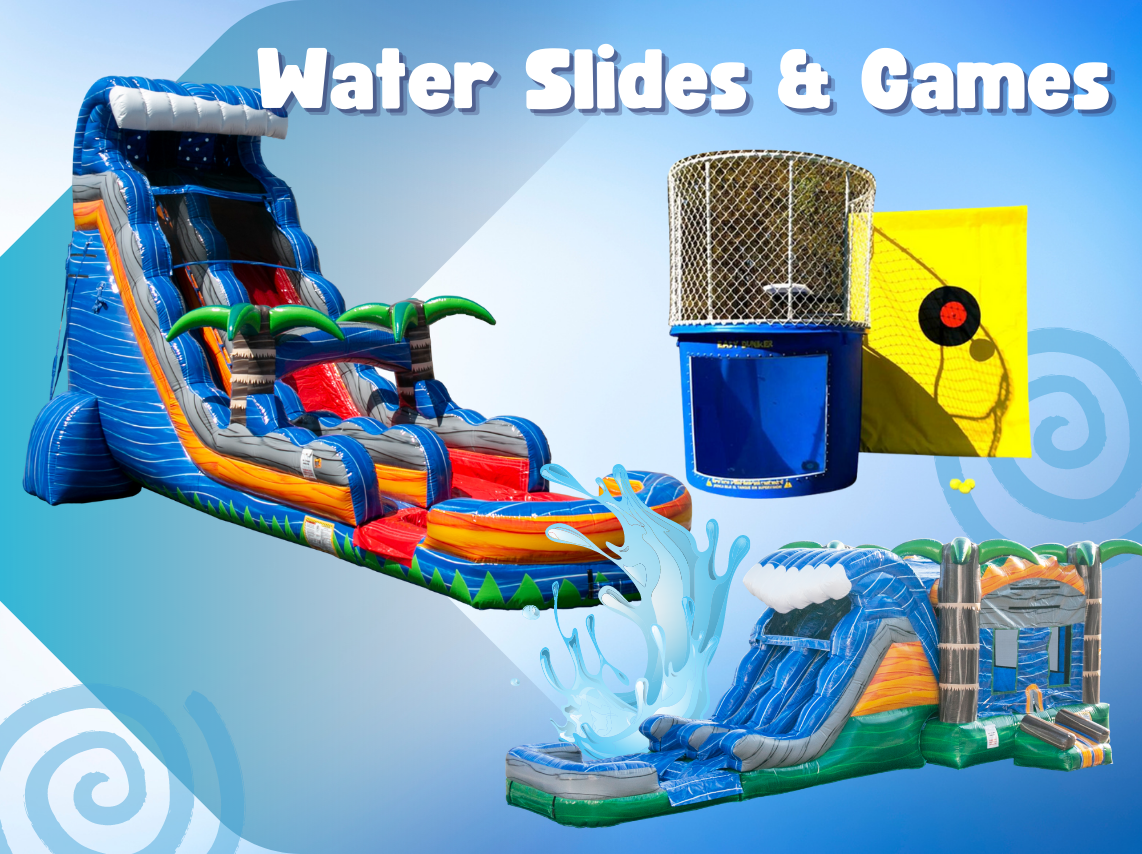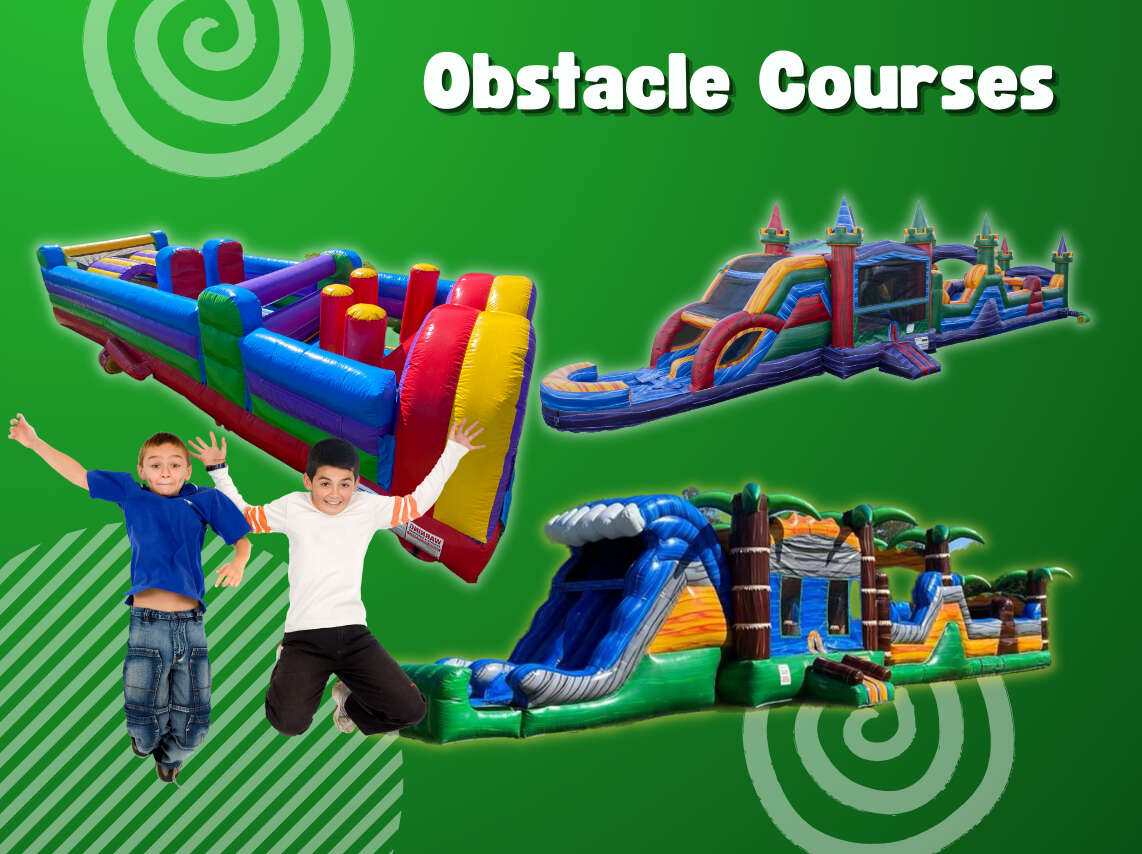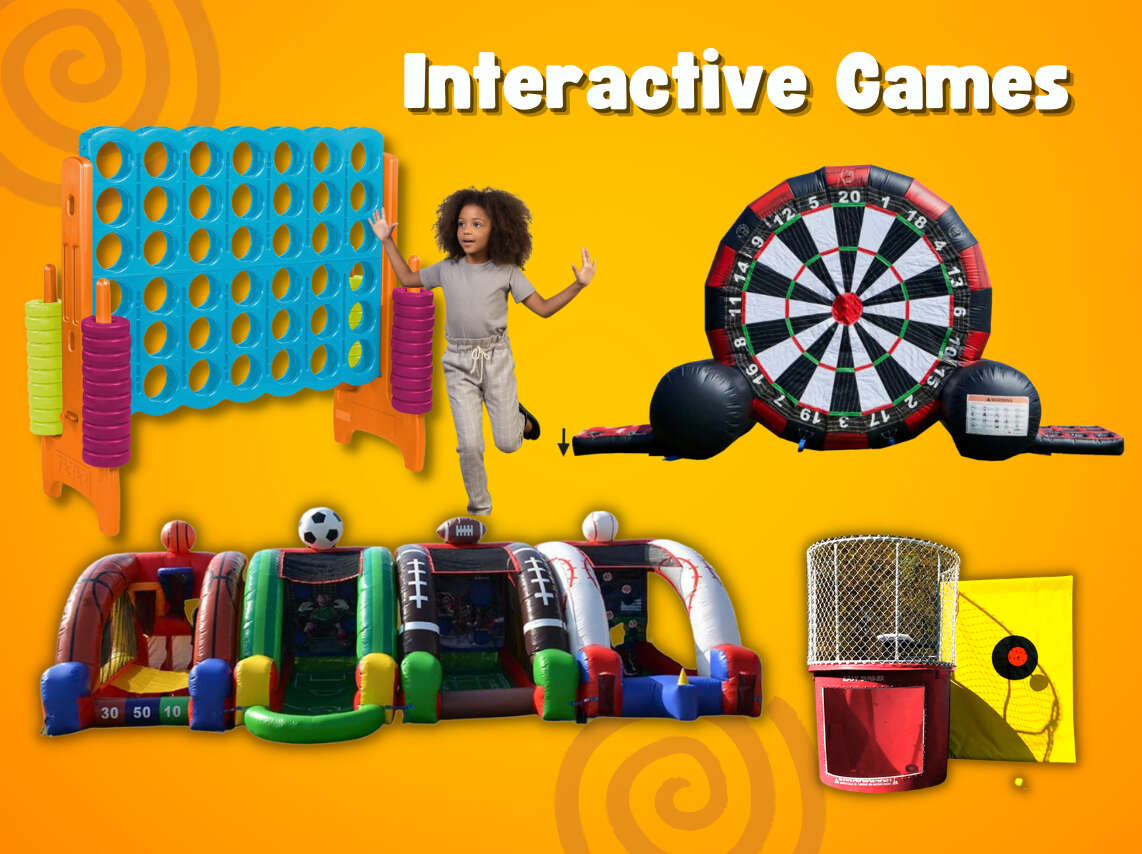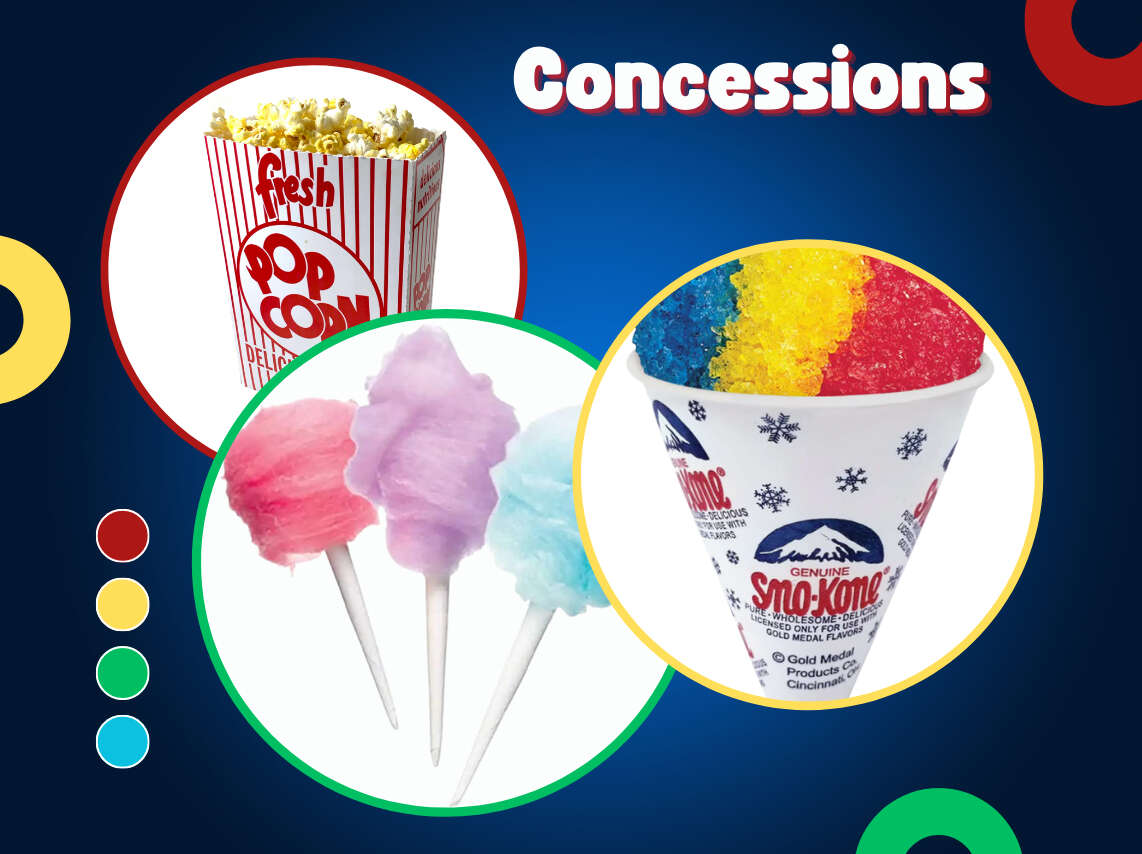 Bounce House Rentals Houston Texas
Looking for bounce house rentals in Houston Texas to your next celebration extra special? Boogie Bounce specializes in unique bounce house party rentals that can turn any event into an unforgettable one! We have a wide selection of fun outdoor party activities including inflatable water slides, obstacle courses and more, and if you're looking for an inflatable bounce house or castle, we have a variety of sizes, shapes and themes from which to choose.
We carry almost everything that you might need for your next birthday party, corporate or community event, family reunion, fundraiser, school carnival or barbecue. In addition to our huge inventory, Boogie Bounce offers a number of benefits, which make us the number one Bounce House Rental supplier in the Houston area.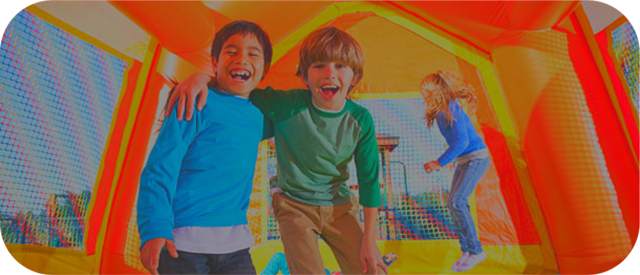 Houston Texas Bounce House Rentals with Fair Prices
Whether you're looking for a cheap moonwalk rental in Houston or a water slide rental, you're guaranteed to find the best prices around when you choose Boogie Bounce for your party rentals needs. We feature competitive rates on our full selection of inflatable bounce houses, inflatable party rentals and concessions equipment, and we offer 8-hour rates, unlike many other companies. Our 8-hour pricing allows you to have your party and not worry about taking down the inflatable bounce house or castle during the party. There won't be a need to interrupt the fun at your party or clean up at the end of the day when you're tired from the excitement of your event.
Convenient Online Ordering For Bounce House Rentals in Houston Texas
AYou can
reserve any of our inflatable bounce houses
or other
Houston
TX party rentals right from our website with just a few clicks. After you complete the reservation, you will receive a confirmation e-mail to keep for your records and refer to if you have any questions about your rental. We also deliver and pick up all of our Houston
moonwalk rentals
, so you won't have to stress about how you'll get your inflatable bounce house on the day of your event. We arrive on time or ahead of schedule and return the following day, allowing for a completely hassle-free experience.
Unparalleled Qaulity Bounce Houses for Rent in Houston Texas
When you rent an
inflatable bounce house, in Houston
, from Boogie Bounce, you're assured of receiving a fun moonwalk that is in perfect working order and that looks clean and new. We carefully inspect and clean all of our equipment before delivering it, and because safety is our number one priority, we will never deliver a damaged or defective party rental to your venue.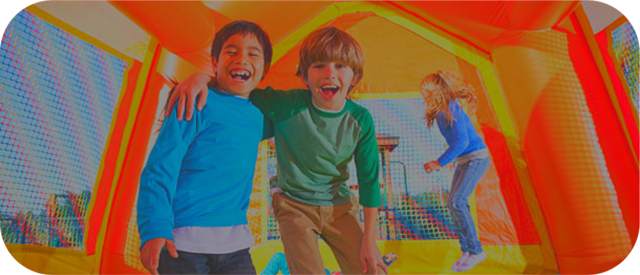 Start Your Rental
Frequently Asked Questions (FAQs)
Q.
What's your bounce house rental weather cancellations policy?
A.
Bounce House Rental orders can be canceled up until 5pm the day before the event. Deposits are non refundable but can be used up to a year from the cancellation towards another order. Orders canceled the same day of the event will forfeit their deposits
Q.
Do you require a deposit to reserve a bounce house?
A.
Yes. The deposit for bounce house rentals under $350 is $50. For orders $350 and over the deposit will be 50% of the order total. Deposits are non refundable however can be used towards another rental up to a year from the canceled order.
Q.
How long can I keep my bounce house rental?
A.
8 hours is included in our base price
Boogie Bounce Commitment to Service in Houston Texas
In everything we do, we make customer satisfaction a number one priority at Boogie Bounce. Our friendly, knowledgeable staff is available to answer questions and to help you select the best party rentals to fit your venue, your event and your budget. We guarantee that you'll be completely satisfied with your experience when you rent from us. Start browsing our collection of party rentals or contact us by phone for more information.
Cheap Bounce House Rentals in Houston Texas
We do not offer cheap bounce houses, we do however have the best line of affordable bounce house rentals in Houston and surrounding area. Our equipment is made of high-quality, lead free, commercial materials that are built to take the abuse of... kids being kids for years to come. We maintain high-standards and also clean and inspect our equipment regularly to ensure our rentals are ready for your party.
Houston Texas Inflatable bounce houses are often used for children's parties and events, as well as community festivals and carnivals. They can provide a fun and exciting activity for children, and are a popular choice for parents looking to entertain a group of kids for a few hours.
Our Inflatable bounce houses come in a variety of shapes and sizes, and can be themed to match a particular event or occasion. They can also be used in conjunction with other inflatable attractions, such as slides and obstacle courses, to create a larger inflatable play area.
In addition to being used for children's parties and events, inflatable bounce houses can also be used in a variety of settings, including schools, churches, and recreational centers. They can provide a fun and safe activity for children, and can be a great way to promote physical activity and healthy play.
Is Inflatable Bounce House Rentals Safe?
Renting Inflatable bounce houses in Houston Texas are safe when they are used properly and maintained in good condition. Here are a few things to consider when determining the safety of an inflatable bounce house:
Inspection and maintenance: An inflatable bounce house should be inspected and maintained regularly to ensure that it is in good condition. This may include checking for tears or punctures in the material, as well as ensuring that all of the blowers and other equipment are working properly.
Supervision: It is important to have adult supervision when using an inflatable bounce house. This will help to ensure that the rules of the bounce house are being followed, and that any issues or accidents can be dealt with quickly.
Age and weight limits: Inflatable bounce houses typically have age and weight limits, and it is important to follow these guidelines to ensure the safety of the users. Children who are too young or too heavy may be at a higher risk of injury if they use the bounce house.
User behavior: It is important that users of the inflatable bounce house follow the rules and use the equipment safely. This may include avoiding rough play or horseplay, not allowing too many people in the bounce house at once and not allowing different age groups to participate at the same time.
By following these Houston bounce house rental guidelines and using common sense, you can help to ensure memorable and safe bouncing fun.
When choosing a company to rent an inflatable bounce house from in Houston, Texas , there are a few key things you should consider to ensure that you are working with a reliable company:
Reputation: Look for a Houston, TX. bounce house rental company with a good reputation in the community. You can ask friends, family, or colleagues for recommendations, or search online for reviews of local rental companies.
Insurance: Make sure the company you are considering is insured. This will protect you in case of any accidents or injuries that may occur while using the inflatable bounce house.
Safety record: Ask the company about their safety record and what measures they take to ensure the safety of their equipment. A company with a good safety record is more likely to be reliable and trustworthy.
Customer Service: Look for a company that is responsive and professional in their communication with you. This can be a good indicator of the level of customer service you can expect from them.
Price: While price is an important factor to consider, it is not the only thing you should look at when choosing a rental company. Make sure to balance cost with other important factors such as reputation, insurance, and safety record.
There are several benefits to renting an inflatable bounce house from an insured bounce house rental company in Houston Texas
Safety: An insured company will have liability insurance, which means that if someone is injured while using the inflatable bounce house, the insurance will cover the costs of any medical expenses.
Peace of mind: Renting from an insured company gives you peace of mind, knowing that you are protected in the event of an accident or injury.
Professionalism: An insured company is more likely to be professional and reliable, as they have taken the necessary steps to protect themselves and their customers.
Legality: In some areas, it may be required by law to rent from an insured company. This is because inflatable bounce houses can be dangerous if they are not set up and used properly. By renting from an insured company, you can be sure that the inflatable bounce house has been inspected and is being used in a safe manner.
Read More
Our Service Area
Atascocita
Cypress
Houston*
Humble
Jersey City
Katy
Kingwood
Magnolia
New Caney
Porter
Shenendoah
Spring
The Woodlands
Tomball
Willis
Delivery fees range from $0 to $100 depending on your location. Some areas may have minimum order requirements.
NOTE: We are located in Spring TX and Houston is a large city. Some parts of Houston are completely out of our delivery range while some areas of Houston will require a higher delivery fee. You will be asked for your zip code after adding an item to your card. You will then be told whether or not there's a delivery fee to your area.
What Customers are Saying
"They were amazing! The bouncy houses were in good shape. They were great from setup to take down! I appreciated the friendliness and professionalism! I am a repeat customer for that reason!"

- Rabab Mohsin
"This will be our second time renting from Boogie Bounce and we have had a wonderful experience with them. They are always on time, friendly and very thorough. We will be using them for many years to come."
- Pamela T.
"I rented a dinosaur themed jumper and when it arrived it was just as i expected. for a bunch of 18+ people we all had so much fun . the set up was fast and easy , the guy who arrived was very kind and was very quick . They also come to set up earlier than ur time which personally i think was perfect it gave me more time for other stuff."
- Desiree L.
Previous
Next